Testimonials
Proven Results
Read what our clients have to say about MDX Academy and their experiences working with us.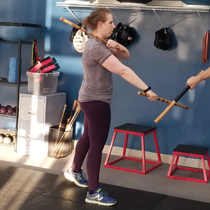 I discovered Dan's training services about 15 months ago while trying to recover from two different cancers. I've worked with several trainers and physios over my life, so I have a keen sense of who knows their stuff and who doesn't, as well as what I need to focus on when working out.

Dan picked up almost immediately on my need to improve movement patterns and flexibility, and I've made slow and steady strides toward adopting proper movement patterns ever since, whether that be through resistance or martial arts training.

For me, the best quality about Dan is that he knows what I can handle and when to push me, and he varies what we do based on how I feel every time I walk through the door. It's not a "one sized fits all" type of service.

I still very much have "bad days" that prevent me from completing intense work outs, but no matter how bad I feel on a given day, I am always energized after leaving one of Dan's sessions. He shows me what I can do instead of what I can't. His unique sense of humor and approach to training makes it fun. You laugh and work hard at the same time, and you constantly feel like you are making improvements in your health.

I've never met a trainer that knows more about how to combine medicine, fitness, and fun, and I highly recommend Dan if you are trying to get your health back in the midst of medical problems. Not anyone knows how to work with people who are experiencing health problems. Some may in fact cause more damage. But I feel very comfortable with Dan and his seemingly unending amount of fitness and medical knowledge.

Not many people can say that they train with a doctor every week, and I have full trust and confidence in Dan's abilities!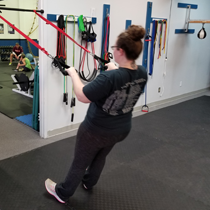 My experience training with Dan has really been phenomenal. What I appreciate most is that Dan's got education and vast knowledge to support his recommendations for our sessions, which are customized to what's best for me and my goals.

He works to build a good foundation—so things that might seem basic, but turn out to be surprisingly challenging—so that I'll actually be well positioned as we continue. There's no skipping those fundamentals, and when I want to understand the "how" and "why" of the exercises, I'm more than satisfied with the insights Dan provides to explain.

Dan challenges his clients but also recognizes limitations and will move to alternatives if, for instance, you cramp up to the high heavens. I appreciate that his approach is reasonable and, without question, effective and inspiring.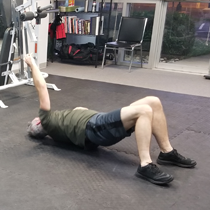 My wife and I have been training with Dan for a couple of years. His skills and experience coupled with a unique sense of humor make the workouts interesting and fun.

He customizes sessions for us that are appropriate, and challenges us to work hard at both strength training and flexibility.

The confidence we've both gained with these workouts inspires us to continue. We feel like we're adding quality years to our life and for this we are grateful.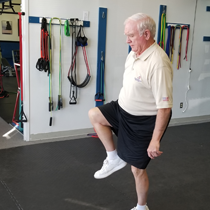 I am extremely pleased with the personal training and professional health advice that Dan Mikeska has provided to me over the past year. During that period, Dan tailored my training program to maximize my flexibility, stability, and strength as I went through four months of chemotherapy treatment for chronic lymphocytic leukemia.

He also answered all of my health related questions and provided nutrition advice that was invaluable.

As a result, I have not skipped a beat in my normal daily activities.

I will forever be thankful for Dan's professional expertise and ability to devise and implement a plan that maintains my quality of life.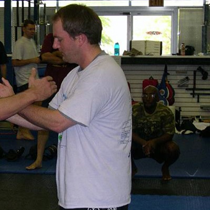 I've been training with Dan for more than 12 years starting with little martial arts experience to continuously trying to improve today.

His program has exposed me to a wide array of martial arts from striking, ground fighting, self-defense tactics to stick and knife fighting and he has the unique ability to help blend these arts to my specific skill sets to make them as effective as possible.

He has also developed a great environment for learning where everyone is trying to help one another get better and evolve.

One of the best aspects is the sense of humor that is part of the training, which has also built many long-lasting friendships.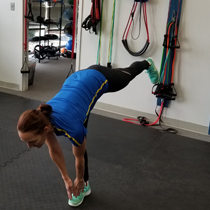 Within weeks of working with Dan, he was able to achieve what 2 years of PT after an ACL surgery never accomplished.

His ability to evaluate what is wrong and his approach of creative exercises is unprecedented.

In addition, after a wrist fracture and tendon surgery, I was again in a similar position that I had no grip strength, and no mobility in my wrist and hand after PT. A Couple of sessions with Dan did wonders and I am fully functional again!

In addition, Dan instilled a whole new thought processes of exercising in mind and never fails to quickly readjust the exercises based on my form of the day, all with lots of encouragement, education and yes, humor.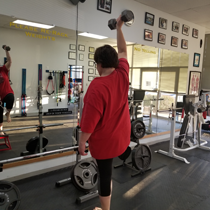 I started working with Dan in 2008 after a long and arduous recovery from a torn ACL repair. As a middle-aged woman with a damaged knee and poor balance I was looking for a safe way to work out, strengthen my knee, and improve my overall fitness.

Dan quickly and efficiently evaluated my strengths and weaknesses and put in place a program that he continues to adapt as my strength, balance, and general health changes. He has worked with me through a second torn ACL, a torn hamstring, twisted ankles, a generally bum knee, and various other assorted injuries (none of which happened with him!).

My workout time is always personalized for me and my physical state in any given session. It's definitely not a cookie cutter approach to exercise.

Dan encourages and advises me on physical well-being throughout the process, and he makes it as fun as hard work can be. He pushes me to complete each exercise correctly, encourages me to keep going even when I feel like I'm done, and recognizes when I really am done or can't do a particular exercise.

In addition to the general workout, I find Dan to be a great sounding board as I continue to work on my overall health. In the last 18 months, I have managed to lower my A1C and lose weight. I never feel like I'm "reporting in" but like I have a knowledgeable and engaging person with whom I can exchange ideas and discuss a variety of topics.

Thanks Dan for the last 10 years! Here's looking to the future in continued better health!